David Fuhrer, Chairman and CEO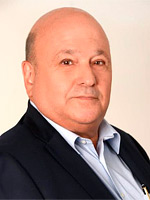 David Fuhrer has been with the Neopharm Group for over 30 years and has been instrumental in bringing the company to its leading position in the Israeli pharmaceuticals arena. He joined the company in 1980 as Manager of the Veterinary and Chemicals divisions.
By 1986, he had assumed the position of Managing Director, and in 1998 he was named Chief Executive Officer. Following the acquisition of Eldan Electronic Instruments LTD., and Promedico LTD., Mr. Fuhrer was appointed Chairman and CEO of the group in 2007.
Mr. Fuhrer holds an LLB degree from Tel Aviv University, and is a member of the Israeli Bar. A well-respected figure in Israel's business and pharmaceutical community, Mr. Fuhrer is actively involved in industry associations.
Mr. Fuhrer volunteered to be the Chairman of the Israel Friends of Bar-Ilan University association and in 2009 received an Honorary Doctorate for his contribution to Israel's pharmaceutical industry. In 2011, he received an honorary fellowship from the Interdisciplinary Center (IDC) in Herzeliya for his contribution to industry and community in Israel.
Tal Fuhrer, Vice President, Business and Corporate Development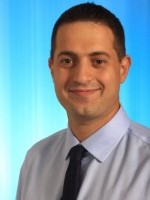 Tal Fuhrer joined Neopharm Group in 2008 after working for Wyeth Consumer Healthcare in New Jersey. At Wyeth, Mr. Fuhrer gained experience in Global Business Development and Brand Management. In this capacity, he developed new product growth strategies for Wyeth's top global OTC brand and established valuation models to assess market potential and analyze the competitive landscape.
Mr. Fuhrer holds an MBA, a M.Sc. degree in Biotechnology and a dual B.Sc. in Management and Biology from Tel Aviv University.
Dr. Segev Shani, Vice President, Medical and Regulatory Affairs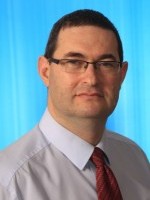 Dr. Segev Shani was appointed as Vice President of Medical and Regulatory Affairs of the Neopharm Group in 2008. Dr. Shani brings his vast experience in the pharmaceutical market after holding positions including Deputy CEO of Steba Biotech NV and Medical Director at Janssen-Cilag, Israel.
Prior to that, Dr. Shani served as Director of the Pharmacoepidemiology and Pharmacoeconomics departments, and Deputy Director of the Pharmaceutical Administration at the Israeli Ministry of Health. Dr. Shani also served as the Director of Pharmaceutical Economics Unit at the Israeli Center for Health Technology Assessment, and as the Director of the Department of Health Technology Assessment at Maccabi Health Care Services (Israel's 2nd largest health maintenance organization).
Dr. Shani is a graduate of the School of Pharmacy at The Hebrew University of Jerusalem, and holds a Ph.D. in Pharmacy and Oral Biology from the School of Pharmacy and School of Dentistry at The Hebrew University of Jerusalem. Dr. Shani also holds a Master in Healthcare Administration and an Executive MBA, from the Faculty of Business Management at Tel Aviv University.
Dr. Shani has published numerous papers and four books on pharmacology, regulatory affairs and pharmaceutical policy and economics. Dr. Shani is a lecturer at the Department for Healthcare Administration in the Ben-Gurion University and is continually active in conducting research.
Arik Moshe, General Manager, Neopharm Investments and Vice President of Finance, Neopharm Group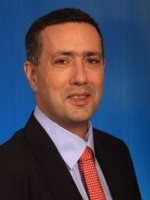 Arik Moshe joined the Neopharm Group in 1999. In 2009, Arik was appointed as Neopharm Investments' General Manager and Neopharm Group's Vice President of Finance.  Between 2005 and 2009 Mr. Moshe served as the General Manager of Promedico.
Within his role, he led the merger between Promedico and the Neopharm Group and led Promedico to become a leading distributor of pharmaceuticals and food supplements in the Israeli market.
Among his previous positions, Mr. Moshe was the Acting General Manager & Finance Manager of the Research & Development Fund for the Sourasky Medical Center. He also served as the Financial Advisor to Israel's Minister of Health. In this position, he led major projects such as the planning and execution of a reform in the Israeli pharmaceuticals and cosmetics markets, and setting up a financial control and report system for the Israeli health maintenance organizations.
Mr. Moshe has vast experience in the health and pharmaceutical fields as well as the consumer health products market.
Mr. Moshe holds a BA degree in Economics & Accounting from the Tel Aviv University and is a licensed accountant in Israel.
Avi Hacohen, Senior Vice President, Human Resources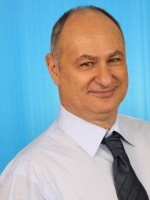 Avi Hacohen joined Neopharm's Operations Department in 1981, and has directed the department since 1987. In 1992 Avi was appointed Vice President of Operations. Mr. Hacohen has been instrumental in adapting Neopharm's supply chain, IT, purchasing, importing and human resource departments to the needs of the growing dynamic company. In 2005 he co-led the merger of Neopharm and Promedico.
Following the formation of the group headquarters in 2006, Mr. Hacohen was appointed Senior Vice President of Human Resources, leading the organization development, training, change management, recruiting and retaining of manpower of the various companies of the group. It is largely thanks to his leadership that the company has succeeded in maintaining the employee loyalty, commitment and professionalism and continually meets the needs of rapid growth as demanded by the dynamic changes in the local market.
Mr. Hacohen holds a BA in Statistics and International Relations from the Hebrew University in Jerusalem, an additional degree in Systems Analysis from the Technion – Israel Institute of Technology and an MBA from Tel Aviv University.
In 2010, Mr. Hacohen participated in the program "Leading Change and Organizational Renewal" at Harvard Business School.